Melanie has been a mainstay at Children's Dentistry since 1987 (before Dr. Greg owned the practice). She loves seeing the children have a positive experience at the dentist - especially Dr. Greg. It comes as no surprise that this beauty was once a teen model. These days, Melanie spends her free time with her children, two grandchildren and volunteering at church.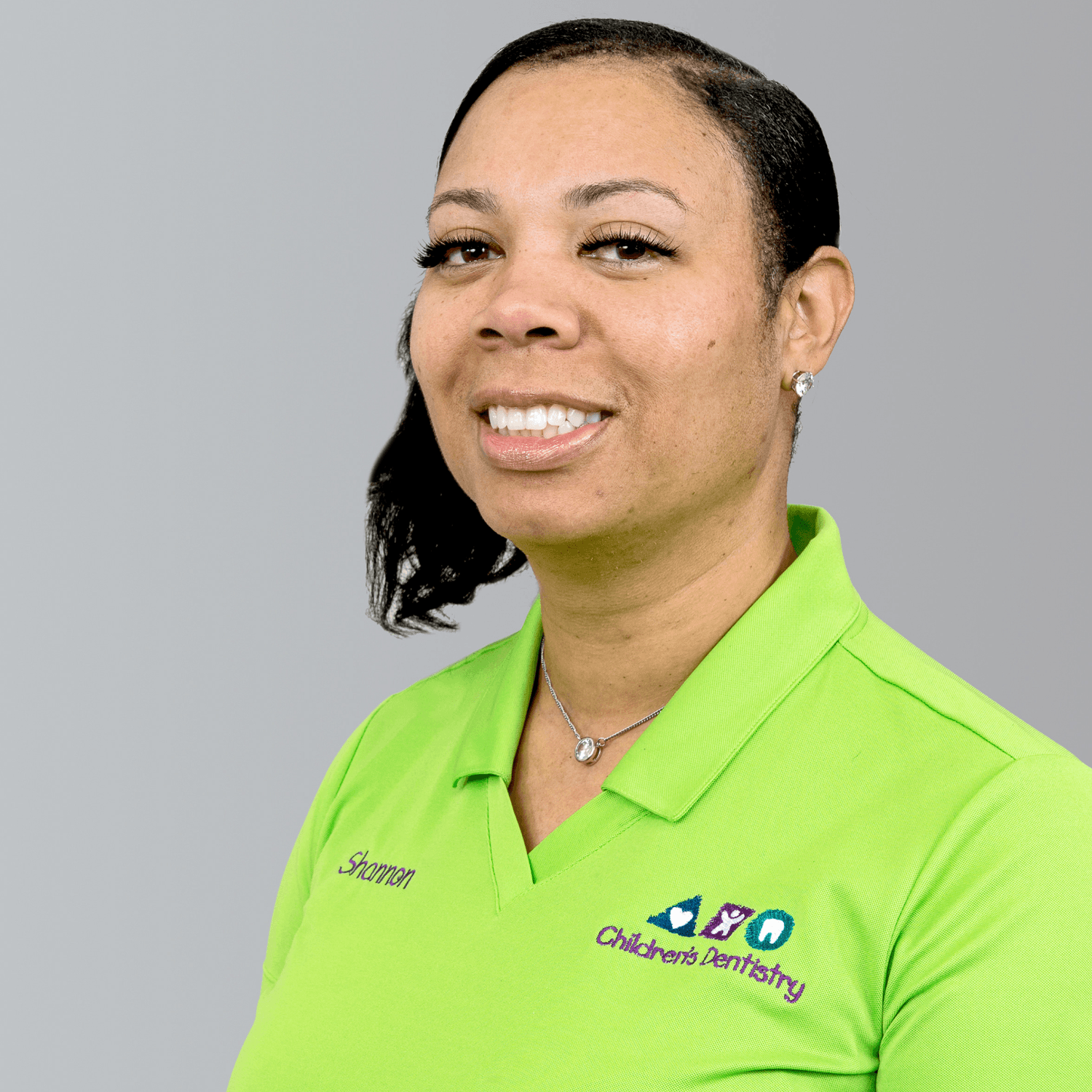 Shannon has been here from the beginning in 1991 and shares, "I love kids so working here is not like a job." Some fun facts about the Tampa native are that she's ambidextrous and has 9 brothers and sisters! She is fond of drawing, baking and spending time with family and friends. 
Brenda has been with Children's Dentistry since 1992. She enjoys children and working with her hands. Hailing from Dover, Florida, Brenda knows sign language, plays the guitar and is an avid gardener. She is fond of fishing, the Tampa Bay Rays, relaxing at home and walks at the park.
Hailing from the great state of Washington -- Pasco to be specific -- Becky loves her Seattle Seahawks and Ohio State Buckeyes! At Children's Dentistry, she loves working with the kids, the staff, the clean & organized office. In her spare time, she enjoys playing the piano, Broadway musicals, catching all the latest movies, shopping at International Mall and eating out -- Bonefish Grill's Bang Bang shrimp are her fave.
A native of beautiful Cuba, Maria loves loves LOVES the children that she interacts with at Children's Dentistry. Her hobbies include going to the beach, watching movies and relaxing at the pool. When she's not cheering on the Bucs, you can spy her shopping it up at the mall, cracking people up with her humor and cutting a rug with her superb dance moves.
In her role at Children's Dentistry, Carolyn enjoys making a positive difference in kids dental health and seeing them leave with a smile. New Orleans born and Tampa bred, she is all about family time, site seeing, theme park hopping and most of all – the beach. When she's not cheering on the Lightning and Bucs, she dabbles in photography, gardening and cooking up tasty new recipes. She's even fluent in basic sign language.
Born and bred in Quito, Ecuador, Carla is fluent in Spanish and has the magic power of being able to organize, decorate AND execute a party or wedding. At Children's Dentistry, she loves her coworkers and helping the kids. When she's not cheering on Liverpool Football Club, you can find her crafting, at church or JOANN Fabrics and Crafts Store.